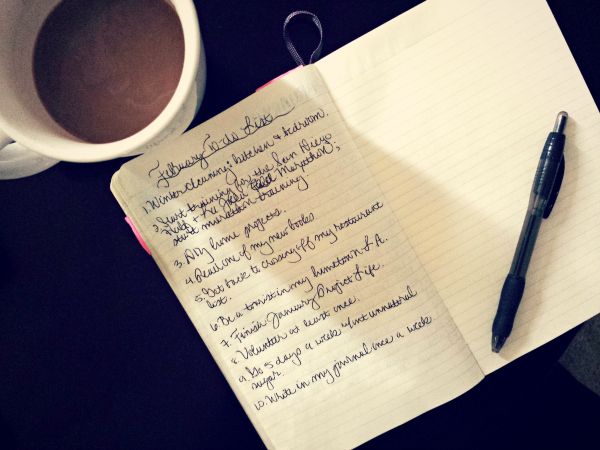 I didn't make a to-do list for January as I had my plate pretty full. While February feels no different, I do have a little bit of extra time to play with since Scott is back home. It's a relief to know that life is somewhat back to normal for us once again. I can't wait to start crossing things off this list!
1. Winter cleaning: kitchen and closet. Donate items I haven't used in over a year.
2. Start training for the San Diego and La Jolla Half Marathons; kick off marathon training!
3. Do some DIY projects for the home.
4. Read one of my new books.
5. Get back to eating at places on
my restaurant list
.
6. Be a tourist in my hometown L.A.
7. Finish January in my project life album.
8. Volunteer at least once.
9. Go 5 days out of the week without "unnatural sugar"- candy, cookies,etcetera.
10. Write in my journal once each week.
What are you planning to accomplish this month? I hope you'll share.