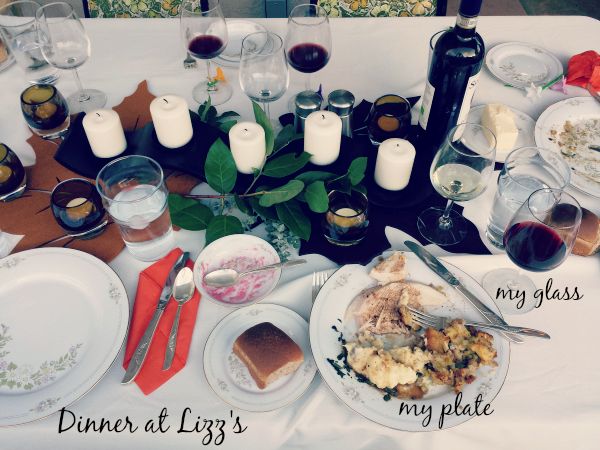 Honestly........
1. I ate way too much because I wanted to be a good guest and enjoy Thanksgiving dinners with Scott and good friends.
2. I had the Italian red wine only because it was my friend's favorite wine and she wanted us to have it.
3. I consumed over 2300 calories yesterday, and the majority of them were consumed between 12:00 and 5:00 pm.
4. I felt guilty about said calorie consumption, so I ran 9 miles this morning.
5. I don't want to have to do any rework and risk running slower. (I have another race in December!)
6. I hate Black Friday. But I need to buy new rugs for the kitchen and a few groceries. Ugh.
7. I forgot to start defrosting my Turkey a day and a half ago.
8. I am hosting Thanksgiving at my home tomorrow for my family. Commence freak out mode!
9. Our spare bedroom is still a hot mess! All crap will be in trash bags in the garage for donation by the end of the day!
10. Two hours today will be put aside for me to catch up on American Horror Story!