I have been avoiding crowded malls during this holiday season. I bought most of my handmade Christmas presents online, and I might have sneaked a thing or two in my checkout basket for myself as well. It has been a while since the DH and I have bought gifts for one another, but since we actually have a Christmas tree set up this year, I thought I'd place some presents for him beneath it. I found some things he would really like at Whole Foods, of all places, whilst doing some light shopping for groceries, and, of course, it isn't organic food. (It isn't the craft beer either!) I can't wait to see the smile on his face when he opens up his gifts!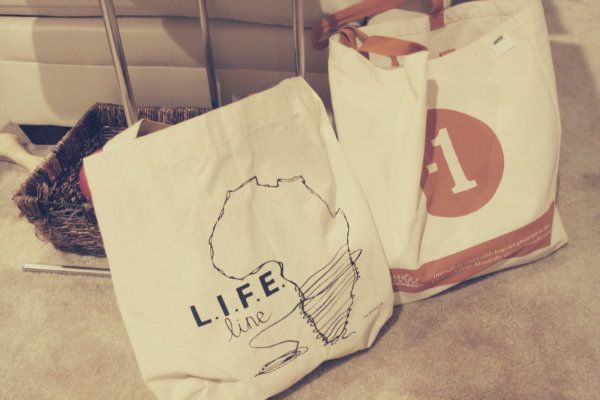 I also finally received my vintage cups from
Gypsy Bee Vintage
. Why didn't I appreciate how special these would be when hanging out in my mom's kitchen while she and my aunt would be bustling about preparing our meals?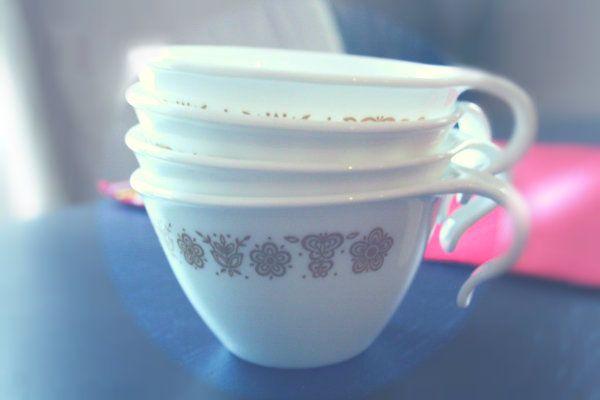 My mother had pyrex kitchenware when I was growing up, but they've broken or have been lost during moves. They remind me of my mom when she was youthful and adventurous. I never realized that I am like her in a lot of ways, more than I'd like to admit. I think my obsession with pyrex is my attempt to satisfy my nostalgia for that particular time in my life.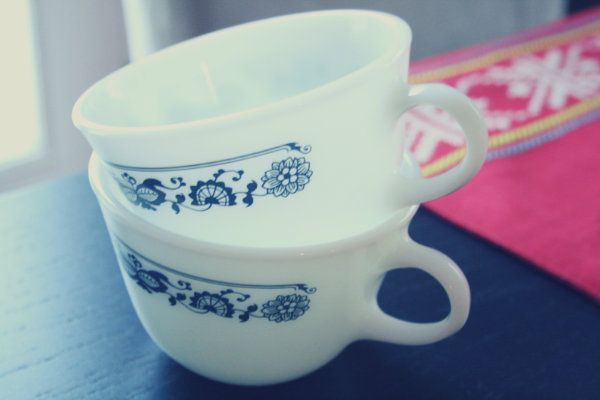 The other day these beautifully wrapped crochet hand warmers and fingerless gloves from
The Folklore Cabin
arrived. I'm hesitant to open them because one is a present, although one is for me. I couldn't resist, and I will be needing them for the winter in Ohio and some snowboarding trips with my sister and her husband. I wanted to wear them while sipping a cup of hot tea, but I decided instead that the cup of tea would make for a better photo prop.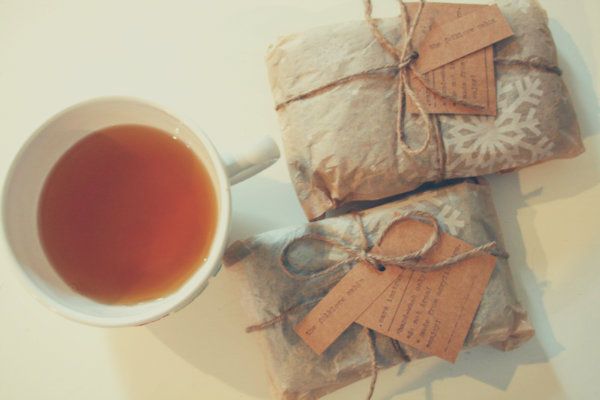 Stella has bloomed into such a good dog. She still will always be my "little" puppy. She is even more attached to me than the other two, and I can't seem to keep her off my heels even while working out to my boot camp dvd. Oh, I've started working out on my own again. Lately, I just haven't had the motivation to work out on my own, most likely because I'm bored. I even signed up for a gym membership to get me the motivation that I need. Hopefully the variety of classes the gym offers will keep me feeling challenged. I wish I didn't bore so easily.
I bought two cases of cider to maybe drink along with the DH while he hangs out in his man cave. We both like to indulge in our own hobbies whenever we can, and so we've been making a conscious effort to do more of what the other person likes.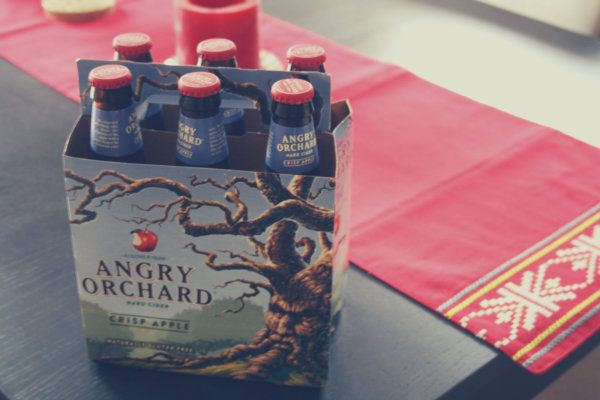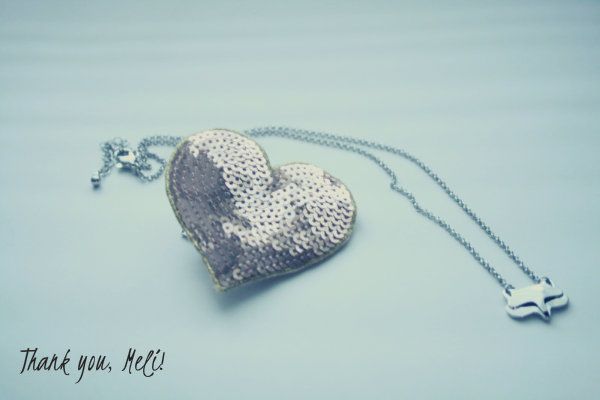 I'm overjoyed that the weekend is here. I have so much to accomplish and this morning is the beginning of my gym adventures. I hope I don't get bored too soon!