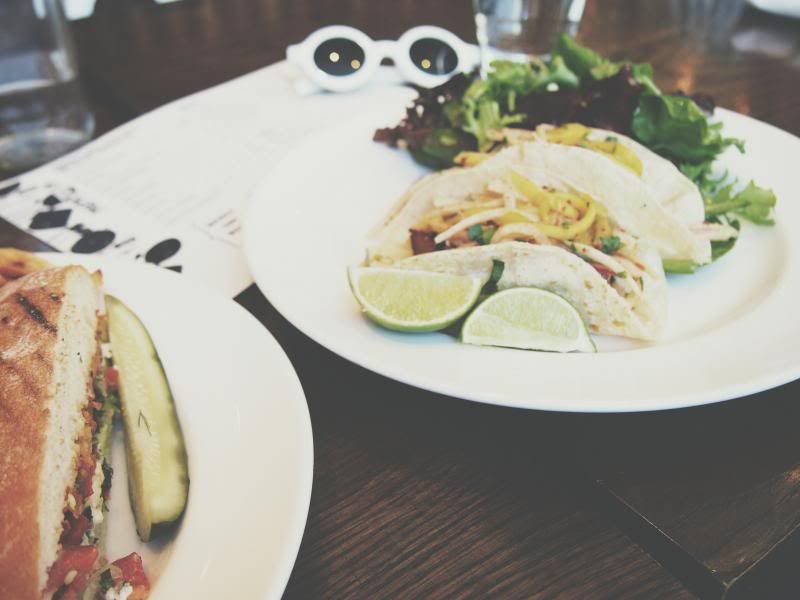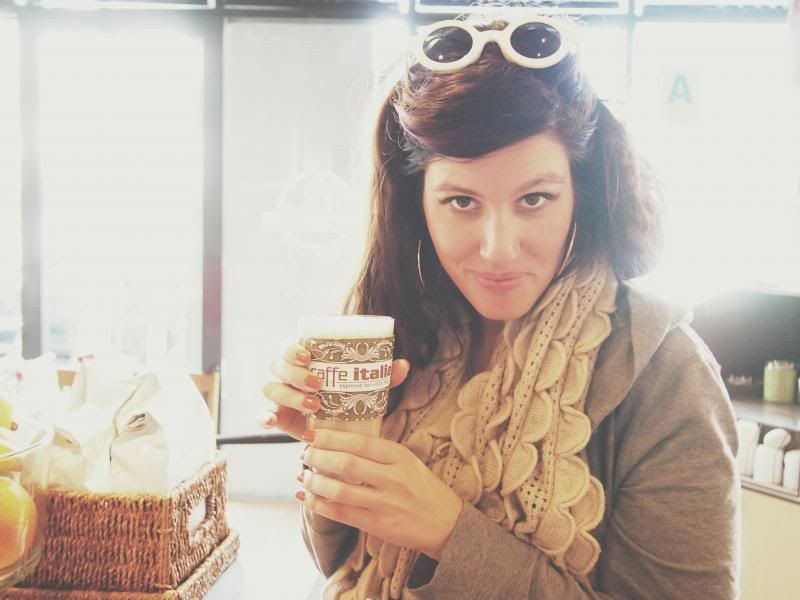 This weekend brought a welcome break from homework and time spent indoors.
Steph
drove down from L.A. to visit me and show off her little baby bump! We spent time catching up with each others' lives, from her pregnancy and her pending move, to my upcoming graduation and scheduled departure. On Saturday we shared lunch at Prep Kitchen in Little Italy; I had half of her fish tacos, and she had half of my poblano sandwich because we wanted to try both dishes. We then conversed over coffee and tea at Caffe Italia before window shopping a few boutiques. Our last food goal of the day was crossed off as we encountered a froyo shop a few hundred feet away from where we lunched. While we somehow managed to miss the farmers market, we certainly made up for it with a lot of walking and light shopping at a few thrift stores and an Urban Outfitters in Hillcrest for the rest of the day. We topped the evening off with a loud get-together of friends, neighbors, and pizza for the much-anticipated fight between Pacquiao and Bradley.
Being able to do stuff like this further impresses upon me the importance of celebrating freedom and life every day. I'm going to be stuck on a steel gray ship for months on end. I will certainly miss weekends like these, bonding, exploring, and being unbelievably carefree.