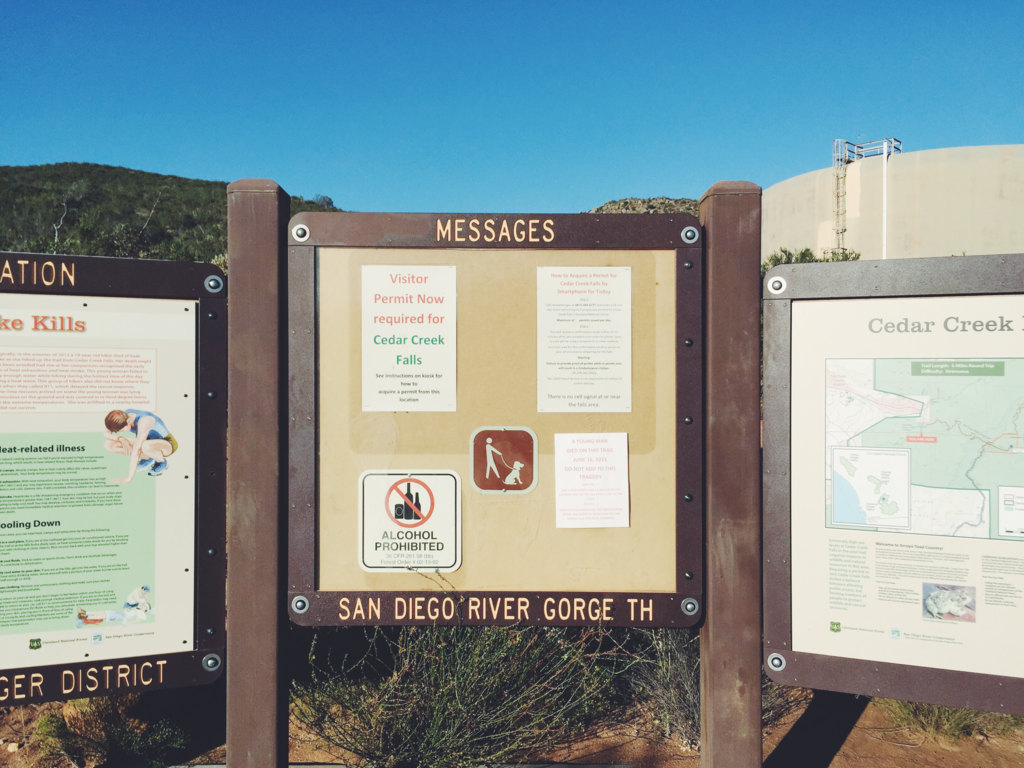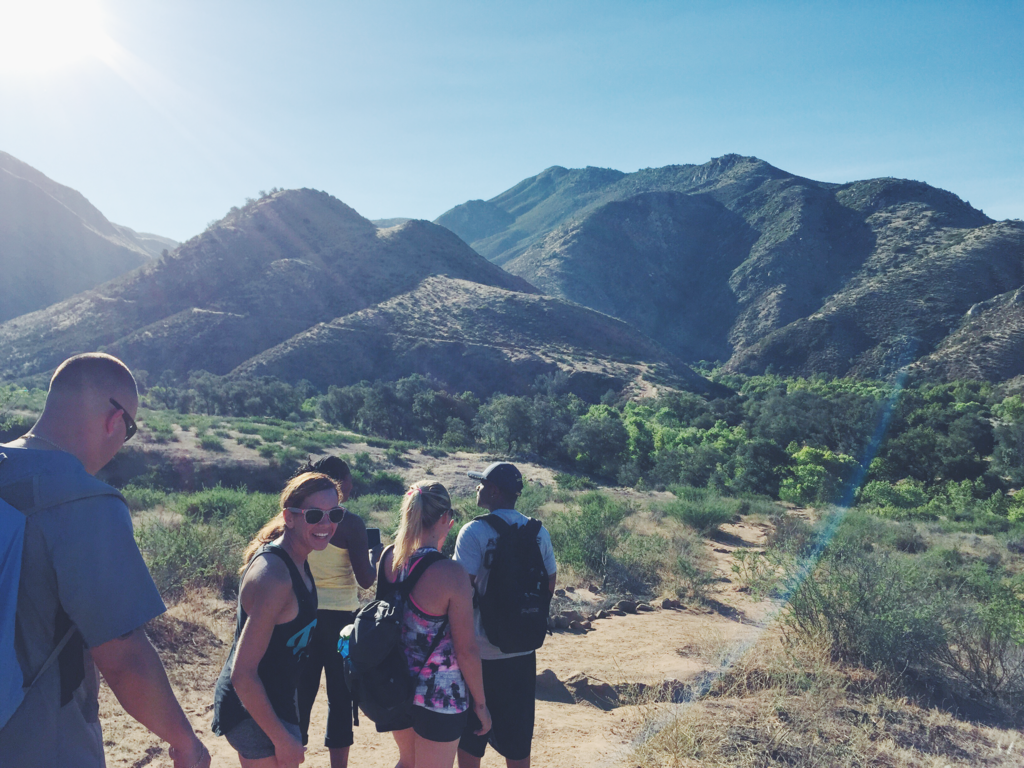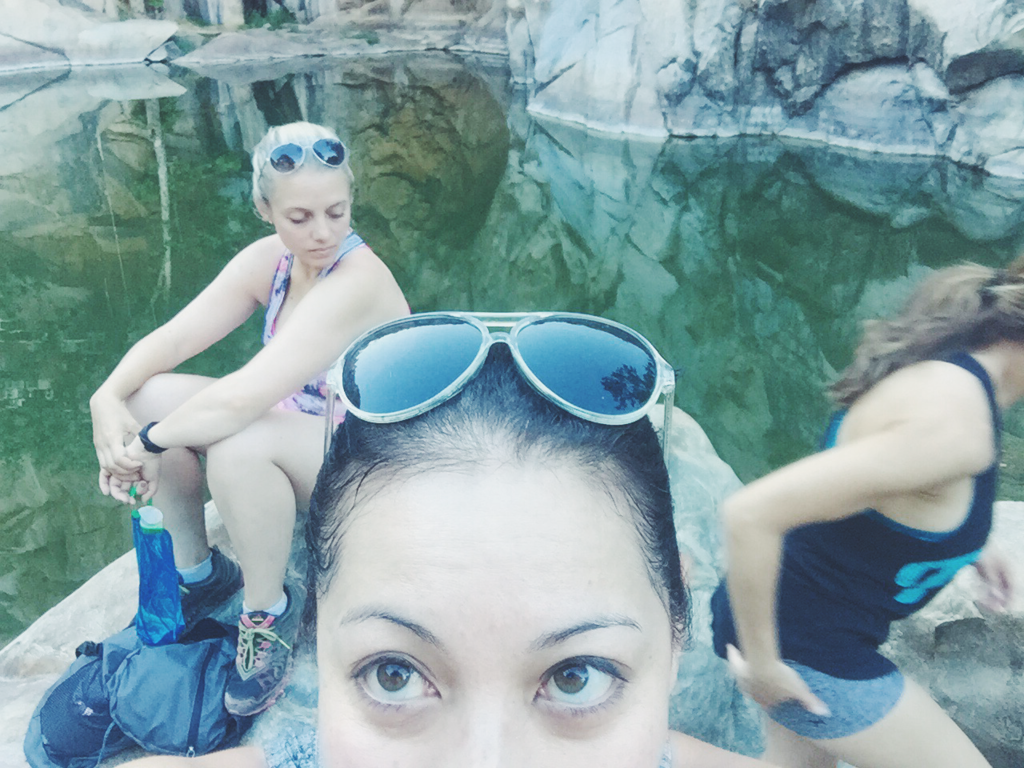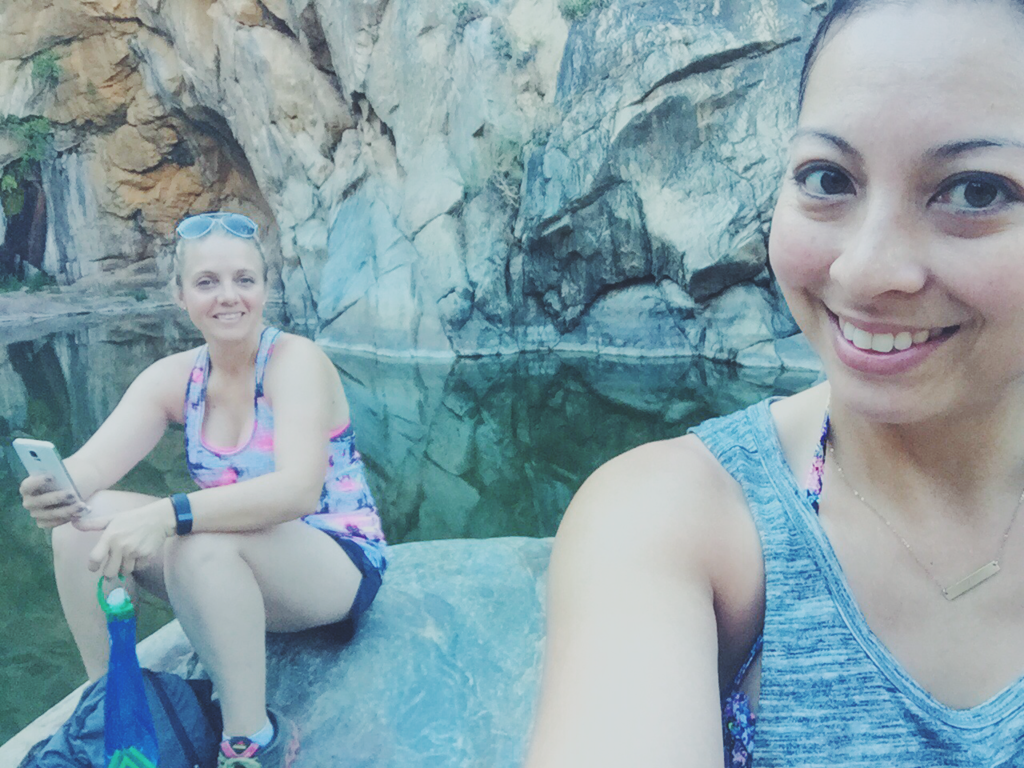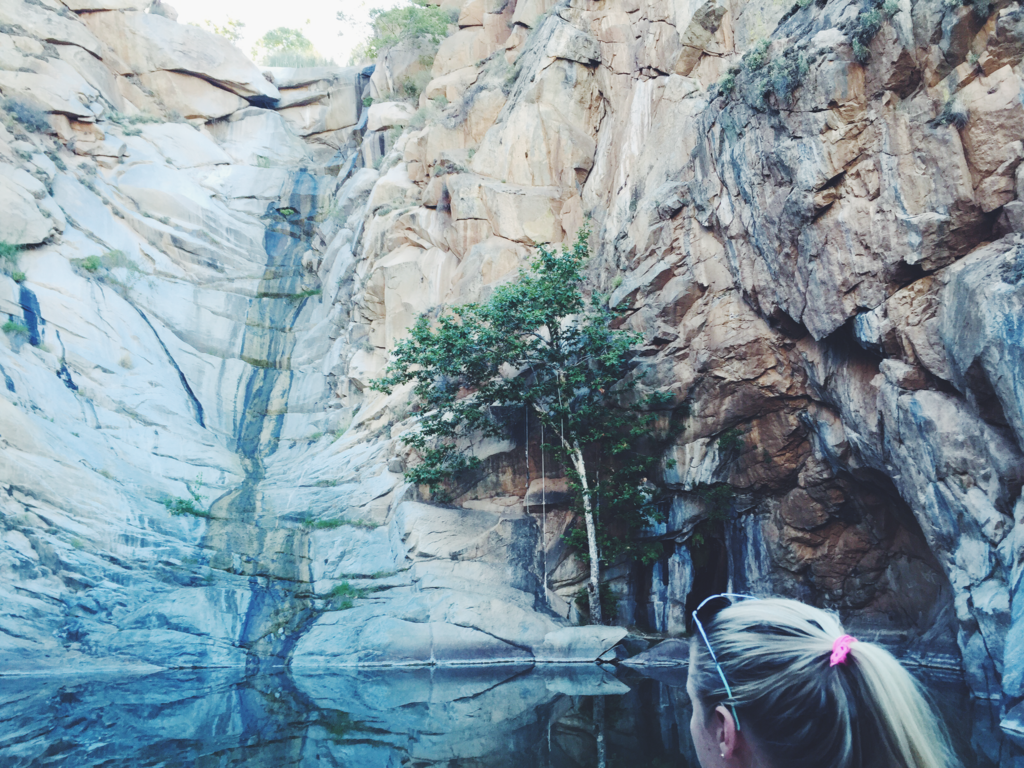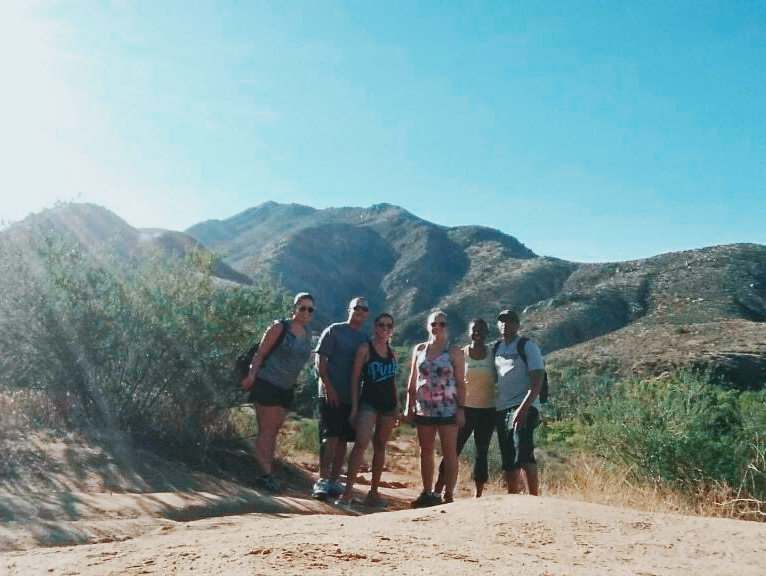 Now I know why they call this hike the Devil's Punchbowl. Because it's freaking hot! Hikers tend to underestimate the heat and trail during the hotter months- which would be June through September. The week we went, a young man had died a day earlier, and peoples' dogs have sadly perished. Not bringing enough water is one of the problems. Of course, the other problem is the heat factor.
We made this trek with at least 2 liters of water each, sunscreen, and snacks to replenish.
The hike totals 6 miles- 3 miles one way. The journey to the waterfall is on a steady decline with a steady incline on the way back towards the trail entrance. Since we knew that it would be hotter later in the day, we arrived at 7am and started our hike. Little did I know, that my friend's friend was long-legged and speedy, so we got to the waterfall in 40 minutes. We were the first people there, taking in the quiet and the scenery. The waterfall was still trickling, but will soon dry out as summer weather fully settles. We ate our snacks and contemplated jumping in as a few other people showed up and started to cannon ball from a ledge into the water. Had we known how hot it would be on our way back- 100 degrees and rising by 9am- we probably all would have jumped into the water.
The hike back felt treacherous. It was extremely hot, and we saw more and more people on their way to the waterfall. Some didn't look properly prepared to make the 100 degree plus hike back and forth- no backpack and one bottle of water
.
We even spotted a man and his little dog- the dog was panting heavily. After we finished, we learned that the park rangers tried to convince those people to turn around. Obviously they didn't. Hopefully they all made it out okay without any injuries!
If I do this hike again- it's now checked off of my "list"- I will play around in the pool. I would also go during the spring time, like in April or May.
Now to go look for more trails to hike! And I need to get me a selfie stick apparently....