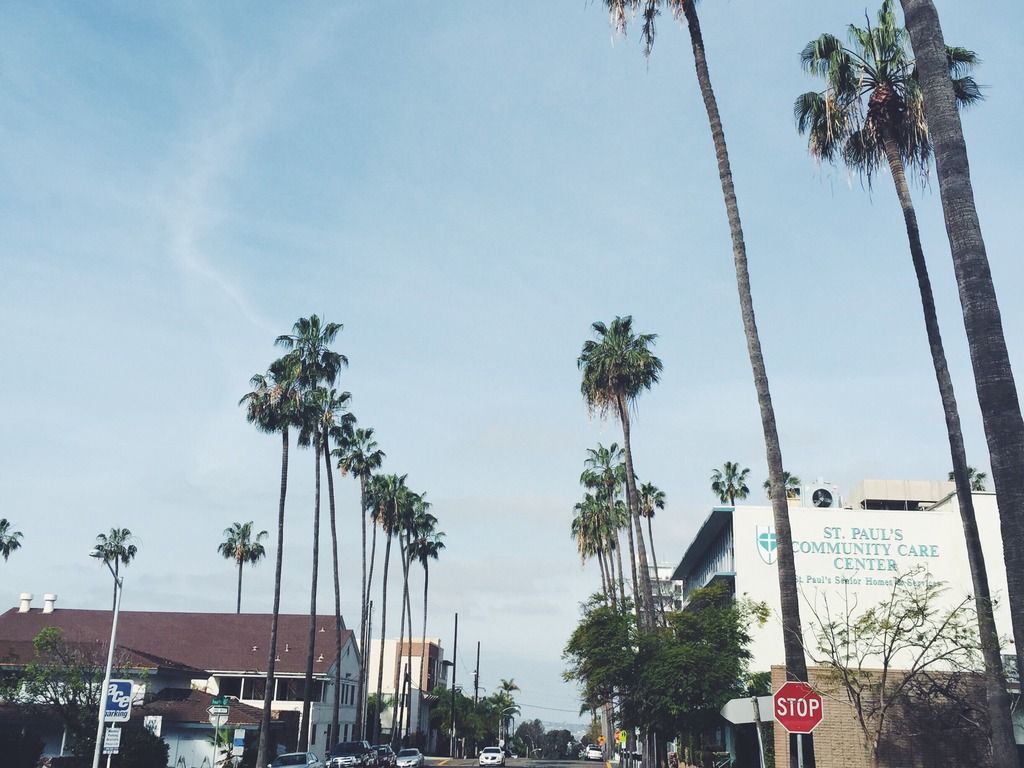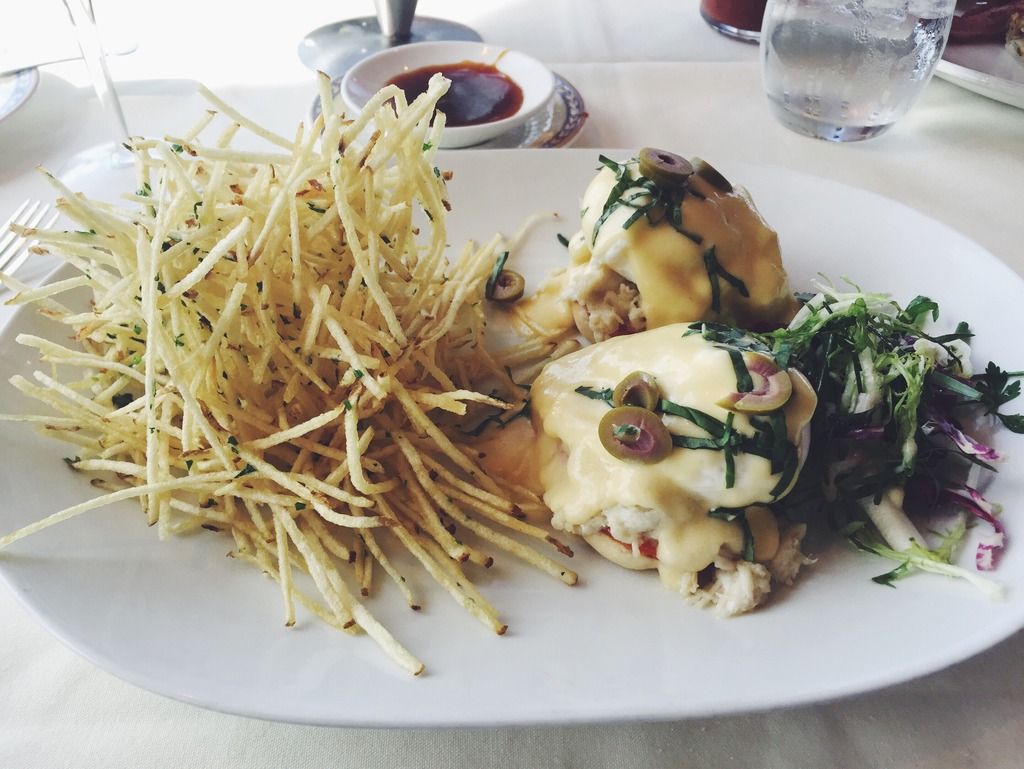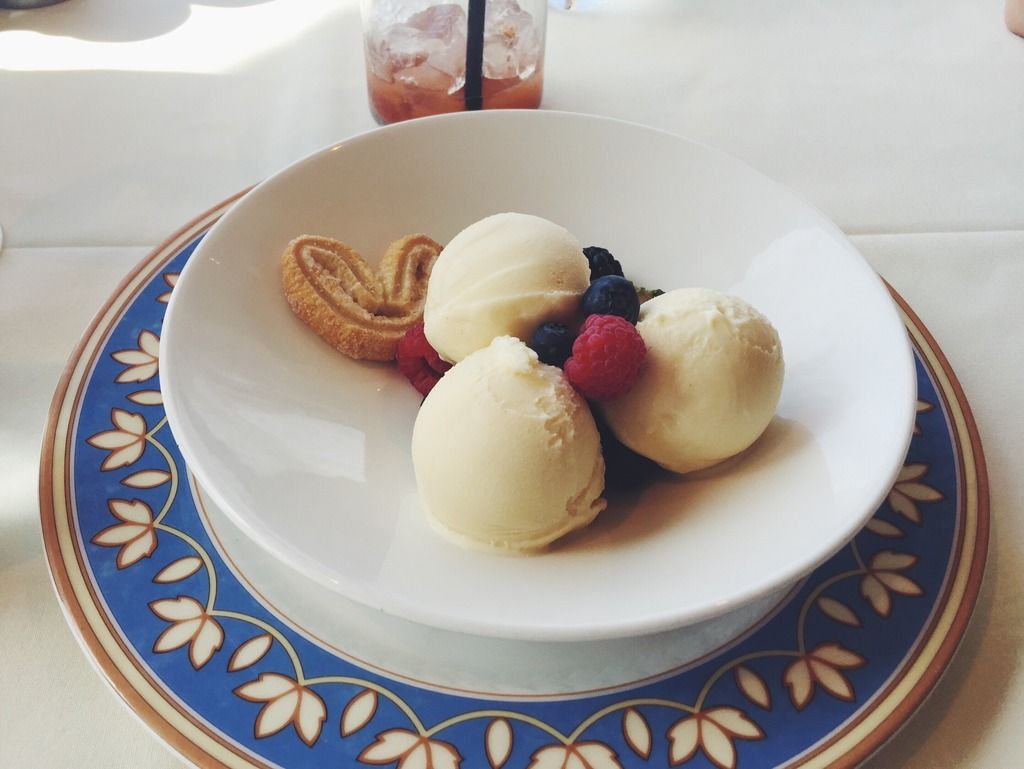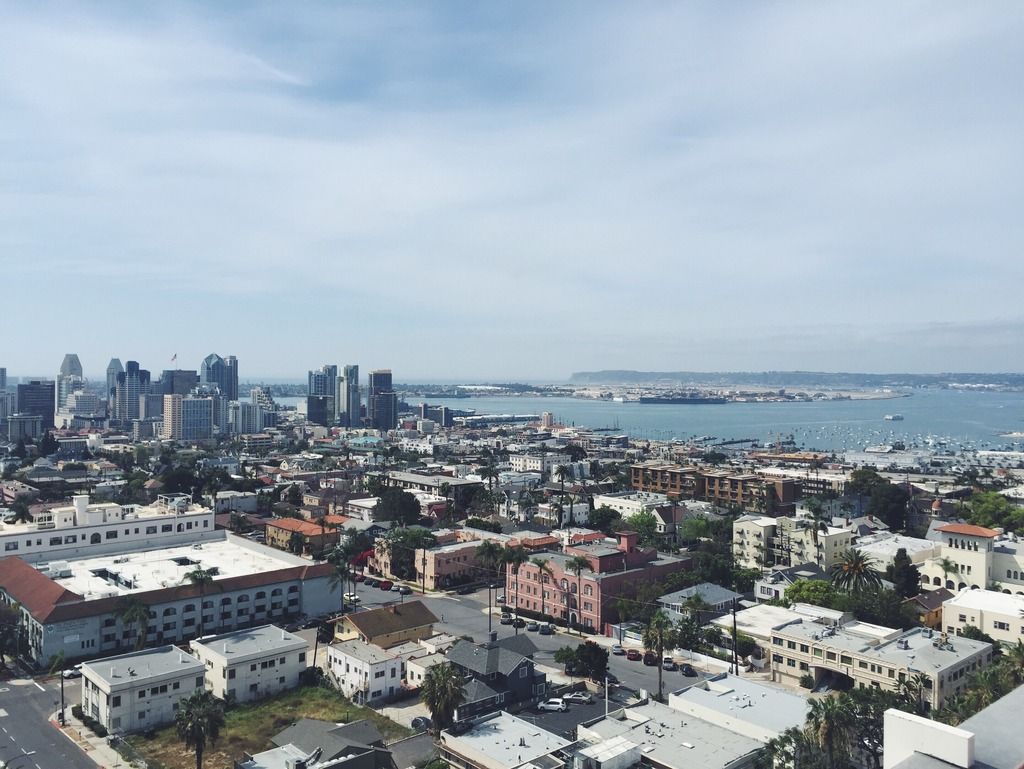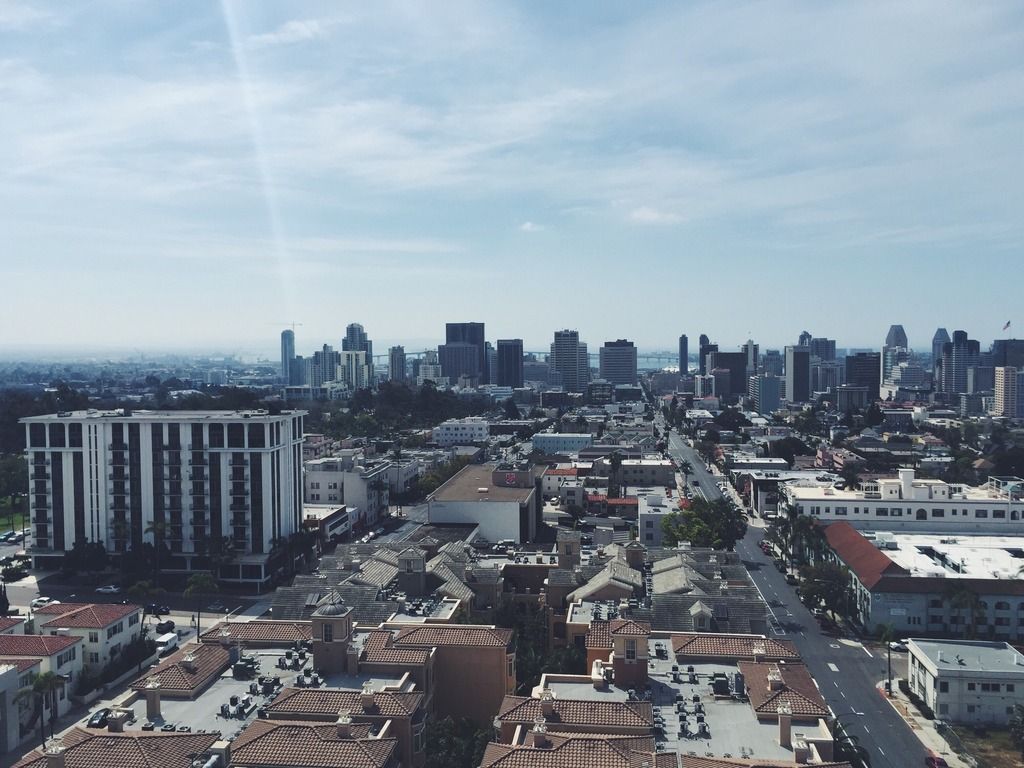 Mr. A's is definitely San Diego's best kept secret. Hidden at the top of a regular building in the heart of Bankers Hill, it's virtually invisible especially without a sign. With undoubtedly one of the best views in town that San Diego has to offer, Sunday brunch with my friend Dani turned out to be unexpectedly grand. Located on the 12th floor of a financial building, this classy grade A restaurant is known for it's spectacular views of downtown San Diego, the entire harbor to include Coronado bridge, and the ocean beyond. Service is on point, as should be expected, and I quickly learned that they are well-known for their desserts.
The waiter offered the donuts of the day: round doughy donuts, three covered with chocolate glaze and the other three covered in granulated sugar and filled with a sweet vanilla custard. We decided to go with the donuts along with a pomegranate mimosa for me and spicy Bloody Mary for Dani. The donuts arrived freshly made within 10 minutes and were gone by less than five.
There wasn't one thing on the menu that I didn't want to try, but I settled for the eggs benedict with crab and a side order of sweet potato fries. They didn't stand a chance, and Dani was still able to talk me into getting dessert. How could I pass up popcorn ice cream? Cooked first with popcorn to instill the flavor into the vanilla ice cream, it's a unique taste that can't be passed up- especially for popcorn lovers like myself.
I've been leaving my Olympus behind these days and opting for my more discreet Iphone 6 which has a pretty good camera. And with these naturally amazing views, the camera doesn't have to do much work.