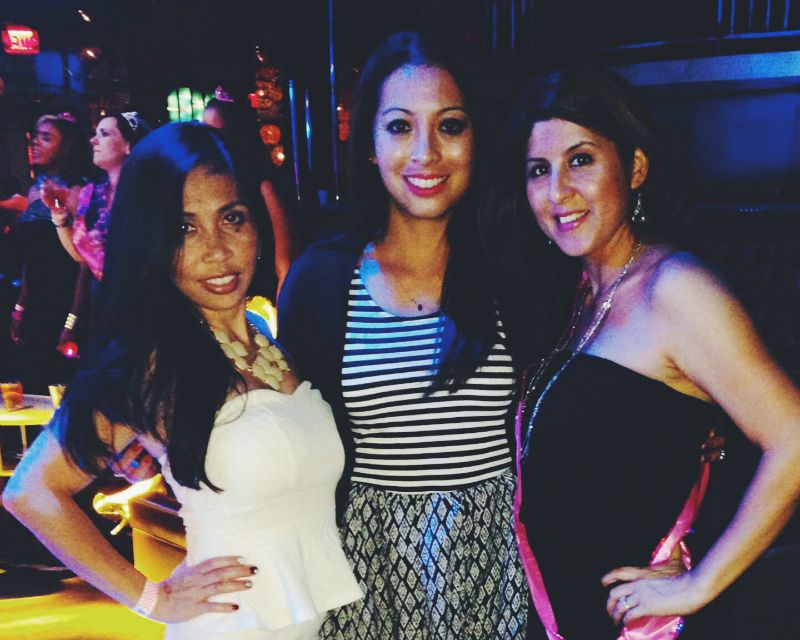 I'm away on deployment, and I'm missing friends, of course, which also includes Scott, no doubt. Though I have none of them here to keep me company or console me, I know that when I return, they'll still be there waiting. To me, friendship knows no boundaries, even though it respects them. It knows no time, even though it needs time to grow and flourish. It doesn't keep count even though it is fair. It consists of making sacrifices, forgiving, sharing, and understanding. It is old, dependable, and enduring.
Here is what the rest of my friends have to say about friendship.....
Steph from The Loudmouth Lifestyle
A friend is someone you can rely on for support, encouragement, laughter, and respect. Friendship, to me, is all about effort. The more effort that someone puts into our friendship, the more I know they care. Actions speak louder than words. I try my best to keep in touch with friends frequently and take time out of my schedule to make plans. Cultivating friendships is important and I consider my friends a priority.
Fenn from The Honest Badger
To me, friendship is about approaching a relationship with no judgment and no bias. Never coming at a friend with advanced thoughts of who they should be or how they should act. Giving that person the freedom to be whomever he or she needs to be without worrying that you'll respond with any judgment.

It's also about total honest, even if it hurts. It's about being the bigger person and being able to talk about needs and wants and consequences of behavior without blame and with understanding that probably, hurt was not the intent. It's about being able to let that person know if you feel he or she is doing something that is not productive or harmful, but also remembering to pay compliment and share love with as few conditions as possible.

Friendship is about letting a new person give you new perspective and show you things in life you've never experienced and sharing freely your own perspective and experience. It's about communication and genuine interest and sincerity.
What does friendship mean to you?
*I am currently deployed and may not be able to respond to your comments in a timely manner.*